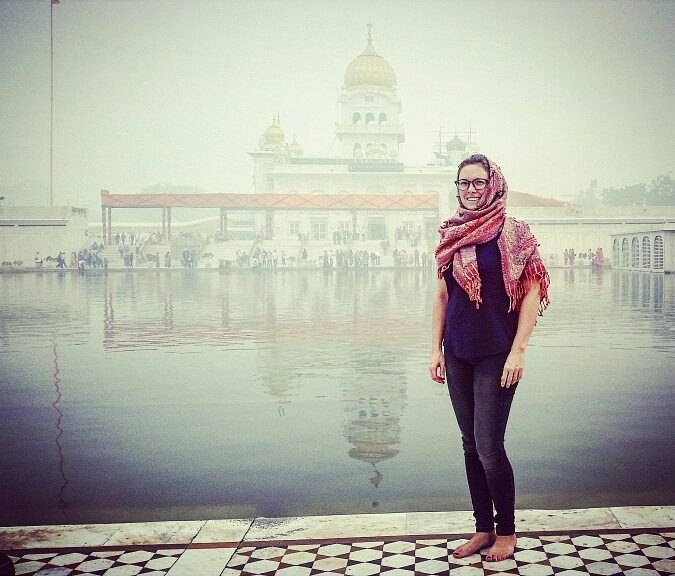 Traveling alone or living abroad as a women?
You've always dreamed of it, but haven't had the guts yet?
No problem, that will change soon.
By writing this blog I want to inspire, motivate and support you to fulfill your dream of traveling solo, living or working abroad and give you new ideas about all the amazing things out there waiting to be discovered.
Who is the face behind this blog?
I am Jules. I'm a flight attendant in my mid-thirties and have been living in the inspiring and beautiful city of Barcelona since 2013?
My job takes me to all corners of the world – exploring new cultures, tasting local food, meeting interesting people. As a manager in the hotel industry as well as a volunteer, I also had the privilege to live in some of the most beautiful and remote places in the world.
I have always enjoyed helping friends, newbies in town and at work. Now I want to share my tips with more of you – everything from how to to set up a new life in a new location to how to overcome your fears of traveling solo as a woman. You will also get to know more about working in the hotel industry and as a flight attendant and of course ask me a ton of questions.
If you want to read more about my life and how I got to the point where I am now, just click here.
If you don't feel like the long version of my life, no worries.
BUT…
You have always wanted to know what it's like to live abroad and what to keep in mind? Then browse here.
Emigration? That's too fast for you? You rather would go on a vacation? Get inspired by one of my posts here.
What's life actually like as a flight attendant? How do you become a flight attendant? How often do you fly? Is there time for sight seeing? In the section "Flywithjules" it's all about flying.
You do not want to miss a thing? Then subscribe to my newsletter!