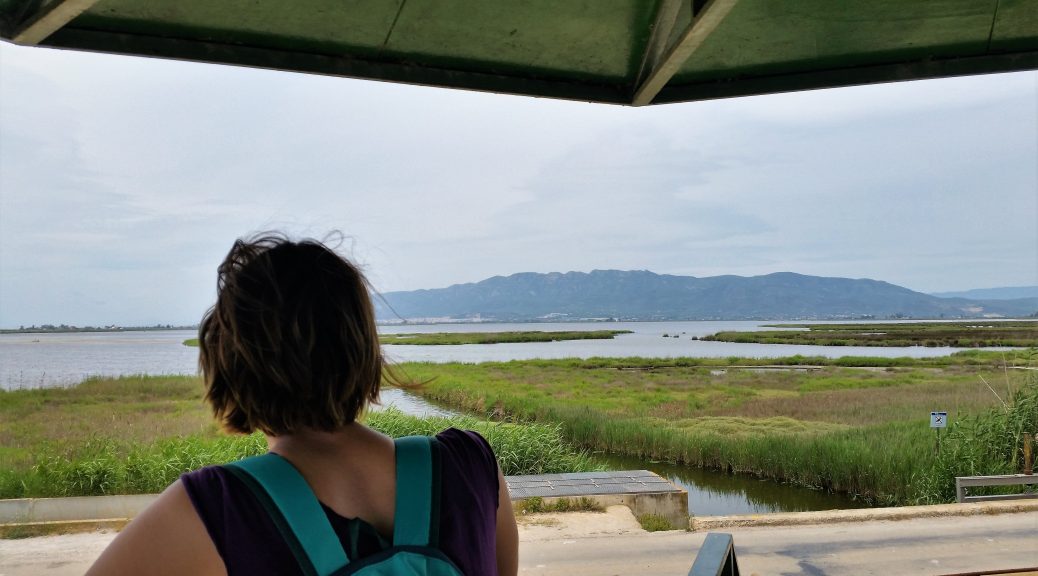 Should you quit your job or not?
Should you quit your job or not?
When is the right time to quit?

How do I know that the time is NOW?

Every new start is difficult…
Do you know that feeling, too? At the beginning, your job is still fun, you have a goal in mind, you are motivated and work with full vigor. It does not really bother you to work overtime, because it is for a good cause; moving forward with your career and fulfilling your dream. You don't really care that you don't have time for yourself and are stressed. You actually don't realize it, because the only thing you want is to reach your goal. This is perfectly legitimate, but if you do not have a balance between work and your personal life, you will get at one time to the point where you ask yourself: Why and for what do I actually do all of this?
During every holiday you ask yourself the same questions again and again:
⦁ Where else could I work?
⦁ Do I have to work so many hours?
⦁ Would I get along with less income?
⦁ Can't I just stay here, work in a hostel and start a new life?
You meet and get to know new people who simply do what they want without thinking about the consequences. But what are these consequences actually?
Is it so bad not to want to have a career and simply "work" as a flight attendant, waitress or hairdresser? Where you simply leave work and go home to devote yourself to your other hobbies, friends and family? Just because you do not live as the society expect you to; having a secure job, a firm income, a family and a network of security.
Isn't it courageous and enriching to fulfill your dream:
⦁ One year of Work & Travel or only travelling
⦁ Opening your own cafe
⦁ Volunteering in India
⦁ Creating your own business
⦁ Becoming a Yoga teacher
⦁ Emigrating
Could it turn out to be a complete flop?
Definetely!
But only who dares, wins!
Do you want to say at the age of 80: I wish I would have had the courage back then!
Listen to your intuition!
As soon as you notice these 8 points and it is not just a phase, but are recurring factors, you should change something:
1. Dissatisfaction in the job
2. Lack of motivation
3. No goals
4. Listlessness
5. No Work & Life Balance
6. The feeling of wanting to be brave and dare. Like the story of the girl in the magazine, who simply resigned, grabbed her backpack and went abroad
7. Admiration of other friends or people who have followed their feelings
8. Desire to go abroad or take a break
But what happens now and where do I start?
Of course you should have an approximate plan and financial resources.
What do you want to do?
⦁ Travelling abroad
⦁ Living and working abroad
Depending on what your goal is, you should ask yourself:
⦁ Where do I want to go?
⦁ How much money do I need for the trip?
⦁ How can I save money or can I earn money while traveling?
⦁ Where do I want to live and work?
⦁ What job do I want to pursue there?
⦁ How do I find a job?
⦁ What are the requirements for this?
Does the company you work for have branches worldwide?

⦁ Ask for a transfer
⦁ Are there any management trainee programs?
⦁ Is it possible to do an internship?
(The last two points give you the opportunity to establish contacts locally, and therefore to be taken on by the company so you get to stay there.) A direct transfer is often not possible because it is difficult to get a visa)
Do not resign until you have saved some money
that will get you through the next months or make it easier to start your new job and life abroad. If you have a permanent job abroad and live there, a small buffer is enough. This allows you to pay the first rent and deposit, buy a car and make any necessary purchases such as furniture.
I had just had a bit of money and borrowed some of my parents. But I paid them back after a few months in my new job.
Because I did not want to have debt and you should definitely avoid this as well!
Do not let yourself getting discouraged by other people
⦁ Counter with all the positive facts that your plan entails
⦁ Get inspired by travel blogs
⦁ Collect magazine articles by solo travelers or people who encourage you
⦁ Exchange your thoughs with friends who like your idea and who encourage you to go through with it
⦁ Check if there are couchsurfing meetings in your area (people who are mostly traveling alone) or meet-ups and get encouraged by like minded people
The most important thing is to dare and just try it out!
You can still go back to your familiar environment, but at least you have tried to live your dream and do not have to ask yourself later what would have happened if. In addition, you will have a better idea about what you actually want from life or what not.
What will I achieve by doing this?
⦁ You will meet great new people
⦁ Your view of the world will be more open
⦁ You become more tolerant and self-assured
⦁ You make friends for life
⦁ New job opportunities may arise
⦁ You will get to know yourself better what you want or don't want
⦁ You will get inspired
⦁ You will benefit from your experiences for a lifetime
In any case I can promise you one thing:
It will be a journey of a life time!
You want to know how I had the courage to resign? Then continue here.